News
This document is typically updated daily by each teacher showing student homework. In an attempt to make it easy for students and parents to find we are posting it here in...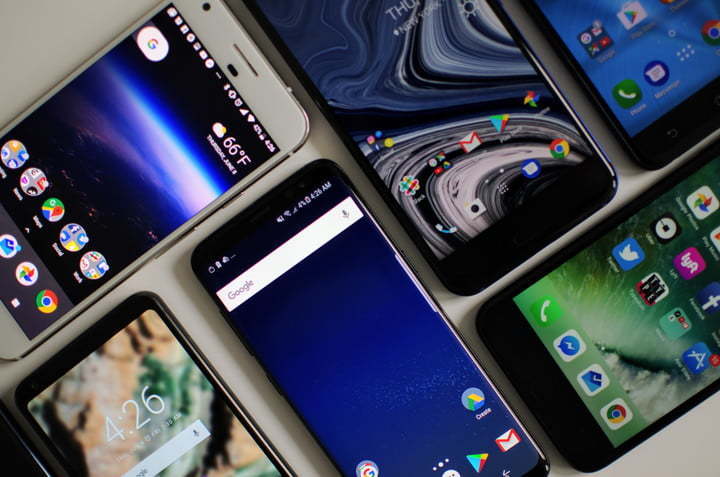 As excited as we are about the new website, we're even more excited about our new Android and iOS apps!
SEE ALL NEWS
LIVE FEED
Pat Blair
4 days ago
We will continue to provide Grab and Go lunches / breakfast bags March 30-April 3, 2020.. There are two changes that are further clarified at the link below. Meals for the week will be provided on Monday and Thursday. Pick up times are adjusted due to taking one bus instead of two. Please read the instructions at the link below and follow the directions carefully. http://bit.ly/AOmeals3
Pat Blair
11 days ago
Please send out to all students Dear Bombers, You are probably aware that Governor Pritzker has issued a "Stay-At-Home" order for Illinois that begins at 5:00 pm tomorrow (Saturday, March 21, 2020) and extends through April 7th. The best case scenario would be allowing us to resume school on Wednesday, April 8th. We have encouraged teachers to continue to engage our students; however, there will be no additional work packets provided to elementary school students.  Please have your child read and participate in educational activities. All students are encouraged to read during the mandated closure. Reading to others, even for high school students, has been shown to promote educational growth. Teachers will communicate with you and our students electronically to provide additional recommendations and guidance in an effort to follow the continuity of education referenced by our Governor and the Illinois State Board of Education.  We were happy to hear that the Governor has encouraged us to keep providing meals.  This is very important to us and we have asked our cooks, bus drivers, and other staff  to continue to provide and deliver meals. We will continue with our Monday, Wednesday, and Friday delivery schedule moving forward.  The survey which helps us determine the number of meals to produce and deliver has been provided through social media and other means.  Please continue to complete it to assist us. All schools will remain closed during this time.  We ask students and other community members to stay off school ground EXCEPT when arriving to pick up a "Grab and Go" meal.  This includes Youth League practices and games. The use of school facilities for Youth League is hereby prohibited until further notice. When additional information is provided to us by the Governor and the Illinois State Board of Education, we will send it out as soon as possible. We will get through this together. Thank you for the outstanding response we have received from the BOMBER Community! Please take care of yourself and please follow the guidance provided by the Governor and health professionals.
Pat Blair
16 days ago
Monday, March 16, 2020 AOCUSD Schools will be open for students and or parents from 2:00-6:00 PM tomorrow to pick up any materials that students will need during the mandated school closure. Additional information will be sent out regarding academic support and guidance for our students after we meet with our teachers tomorrow. Please be reminded that there is no student attendance tomorrow, Monday, March 16, 2020. Additionally, by order of the Governor, Illinois schools are mandated to be closed March 17 - March 30, 2020 We will continue to communicate with students, and parents throughout the coming days and weeks. Thank you for your continued support of our schools. Although the current circumstances can feel overwhelming, it is VERY reassuring to work with such outstanding people as we strive to support one another! #WEareAO
Pat Blair
17 days ago
The Fannie May fundraiser with PATT will continue until we come back to school. Orders do not need to be turned in Monday. Please continue to collect orders. Thank you!
Pat Blair
18 days ago
School Closure Announcement: You may have heard the Governor's press conference. As of right now, we have been mandated by the Governor to close schools and cancel all student activities from Tuesday, March 17th through Monday, March 30th. We have moved the SIP day that was scheduled on Friday to Monday. In simple terms, students will not attend school or any extracurricular practices and events from Monday, March 16th through Monday, March 30th. Unless this period is extended by the Governor, we plan for student attendance to resume on Tuesday, March 31st. This is an unprecedented situation. When we know more, so will you.
SEE ALL POSTS