Kindergarten has celebrated Dr. Seuss all week. Today we got to try Green Eggs and Ham!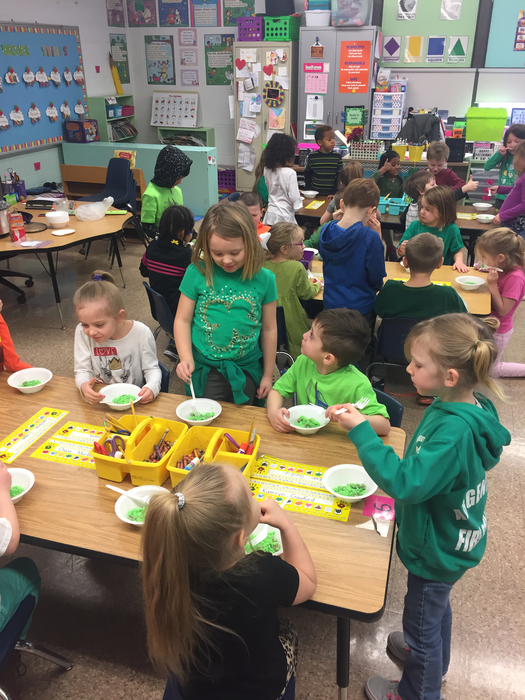 Virtual Volcanoes 🌋 With 2nd Grade & MU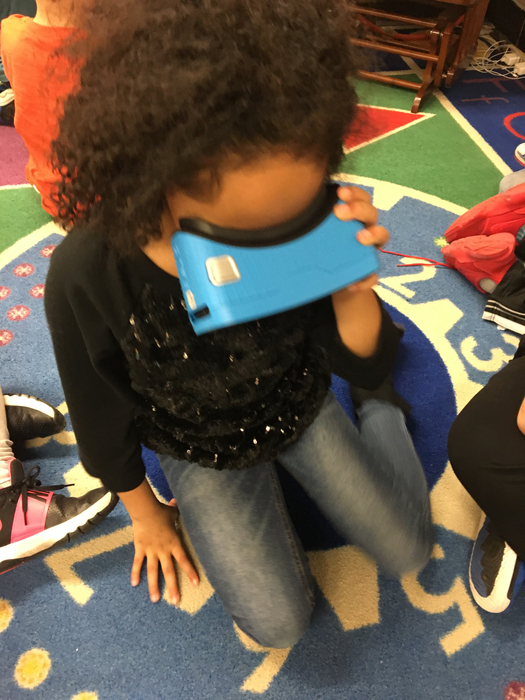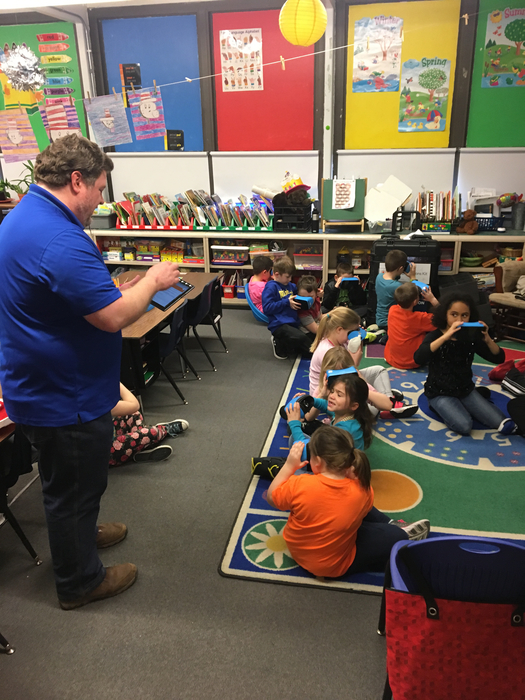 Mrs England's class is experiencing volcanoes using virtual reality glasses!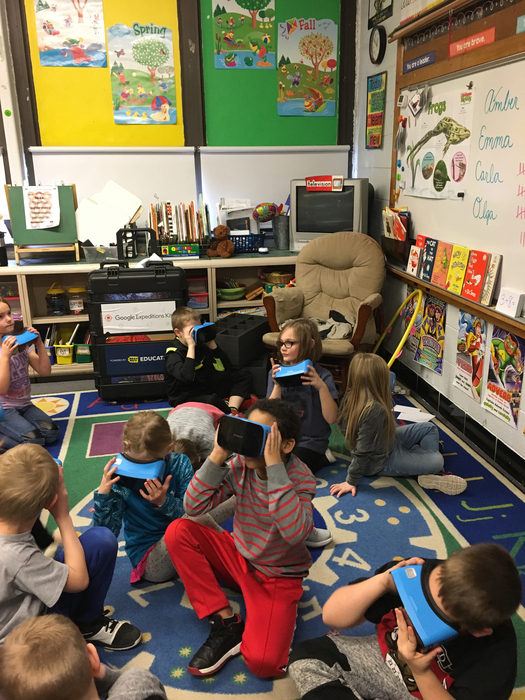 PM PreK classes will be headed to Dr. Jerger's Office this afternoon to learn about dental hygiene. Due to the size of his office, we do not have parents join us on this trip. Sorry for any inconvenience.

PreK learned about Patty Cake this week so they baked cupcakes today and marked them with their letter 🧁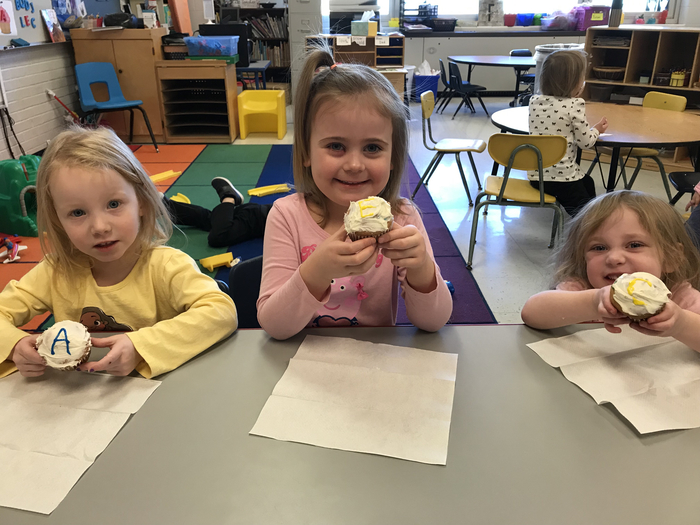 In 4th grade we are finishing our unit on electricity. Today we put knowledge into action. It was so fun to watch our bulbs light up both literally and figuratively!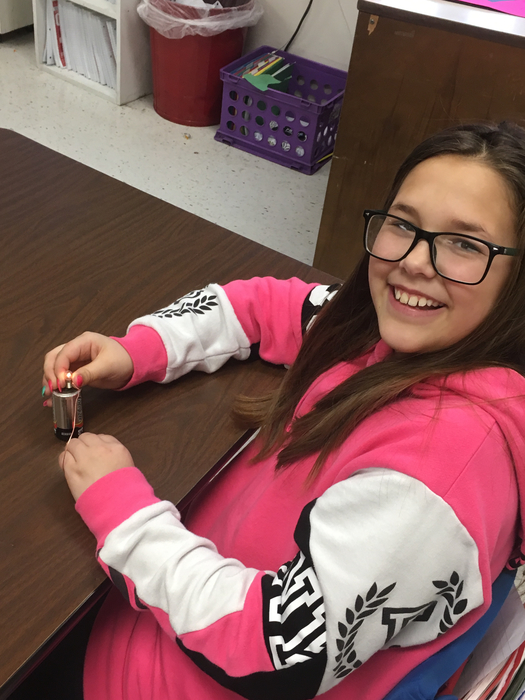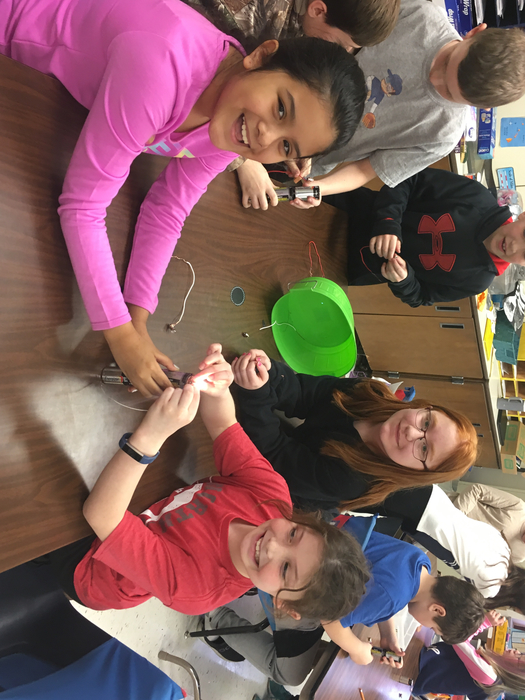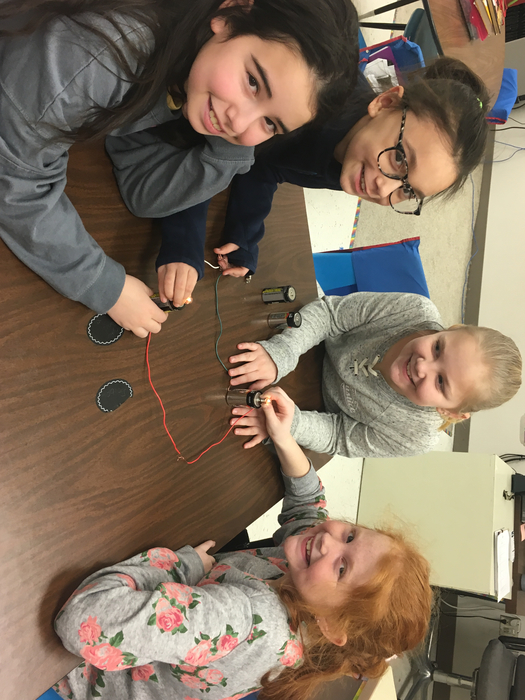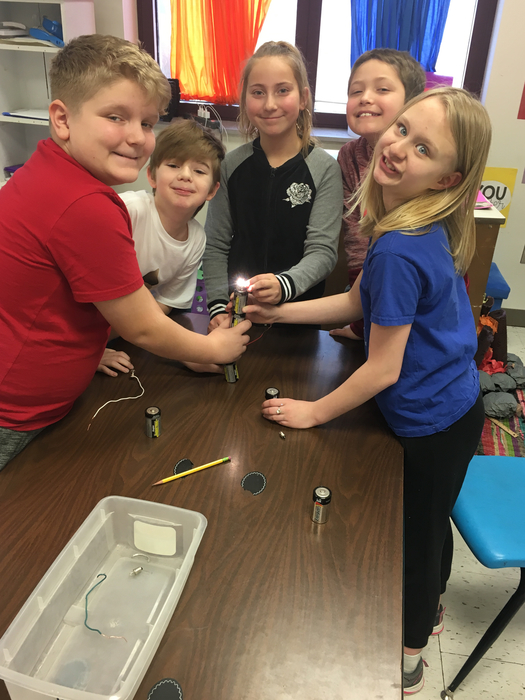 Mrs England's class is learning about erosion using a cookie and a dropper! We dropped water on our cookie to see the effects of rain and blew hard to demonstrate wind erosion...then we gobbled them up! Yummy science.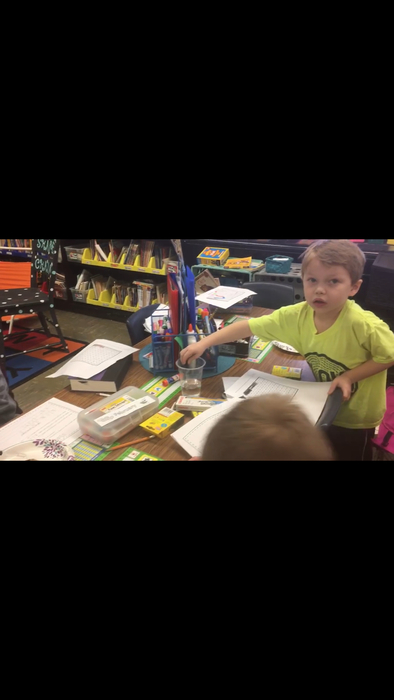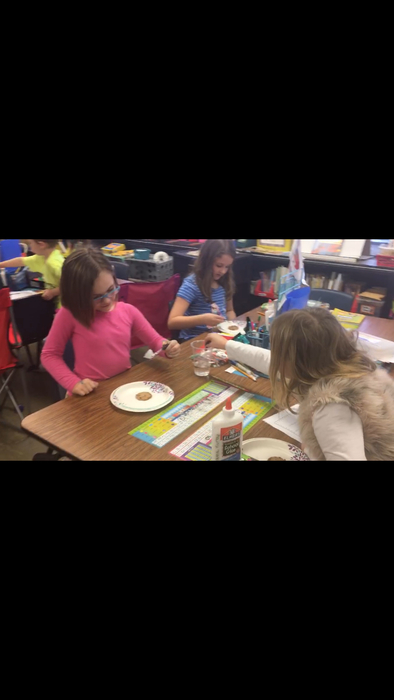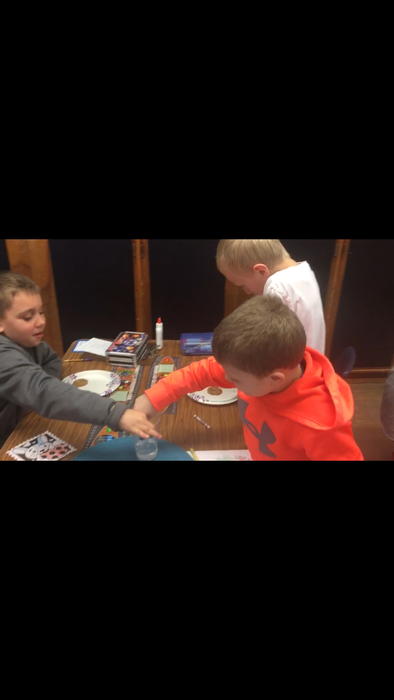 Celebrating Lincoln's birthday in 1st grade with log cabins, heads or tails, penny stacking, and how many water drops can it hold!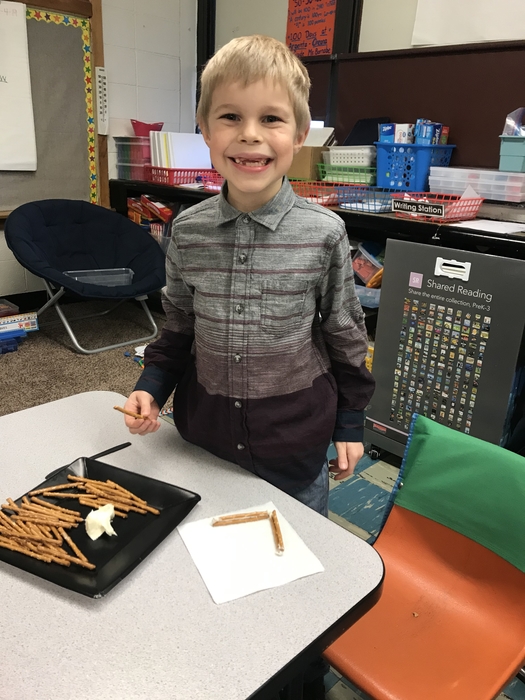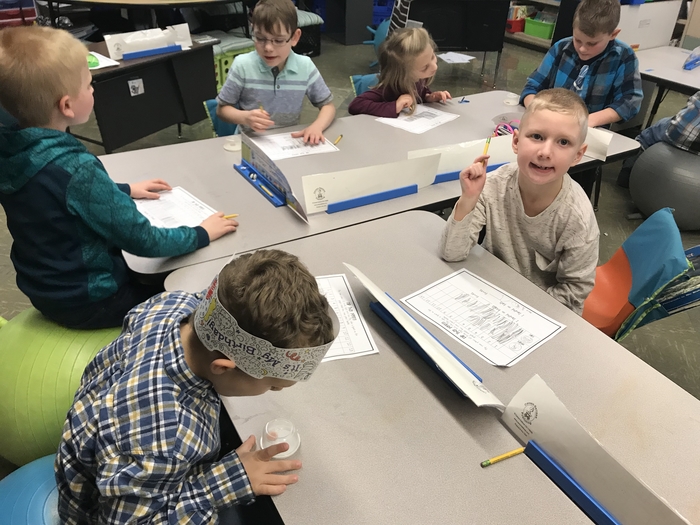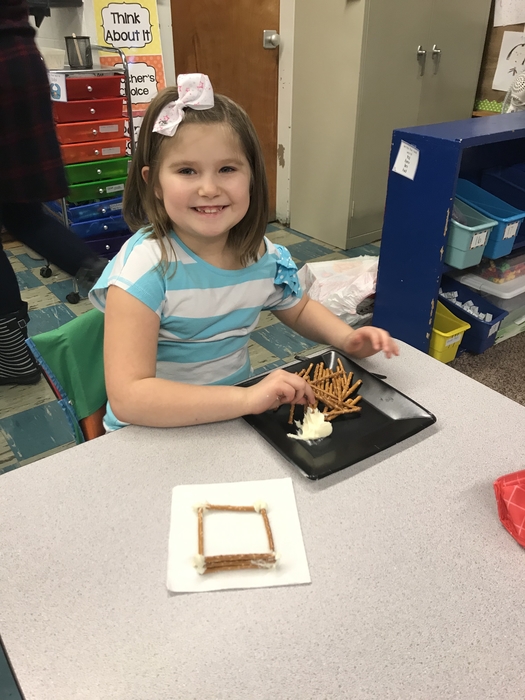 Way to go 3rd grade! #KindnessStartsWithOne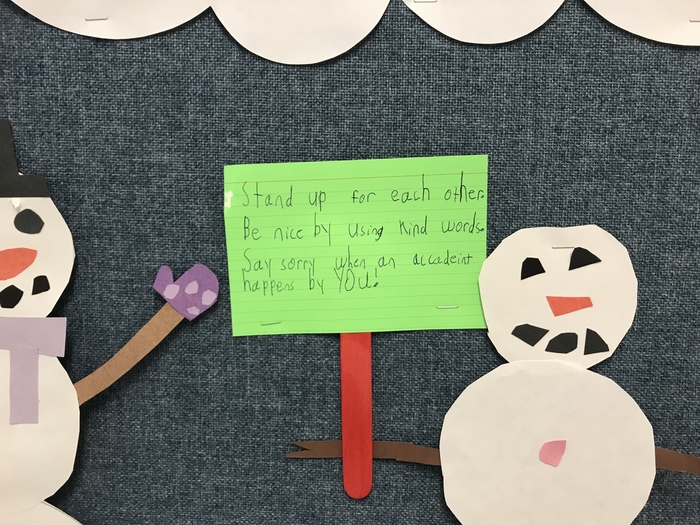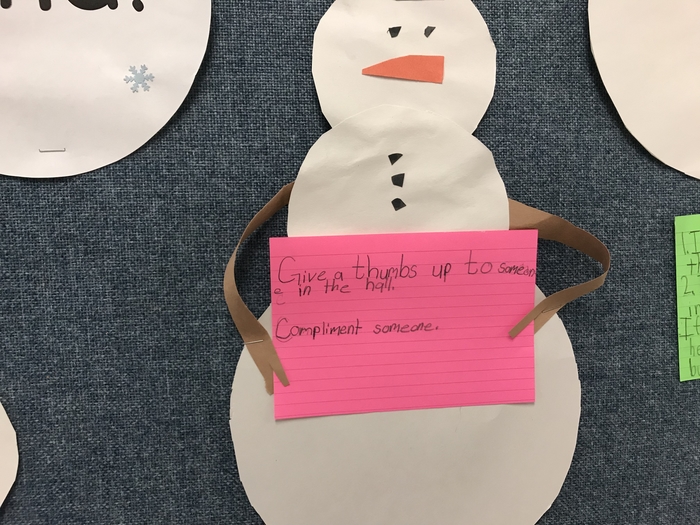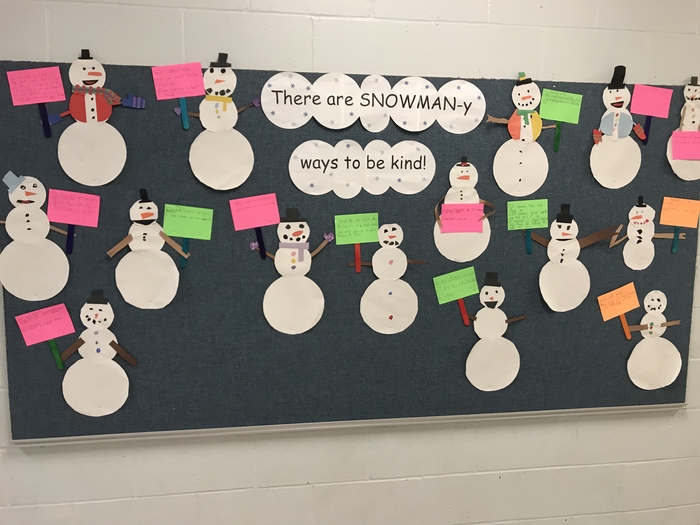 We enjoyed recognizing several students tonight for their award-winning artwork and outstanding leadership.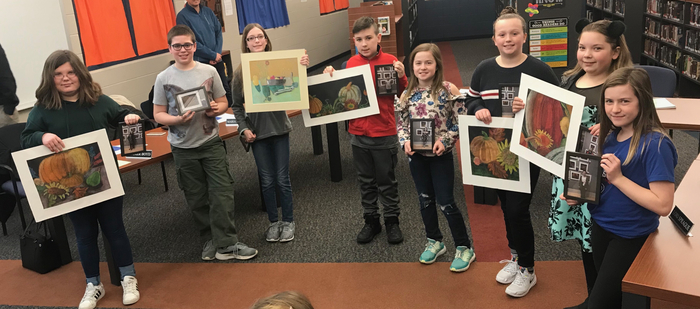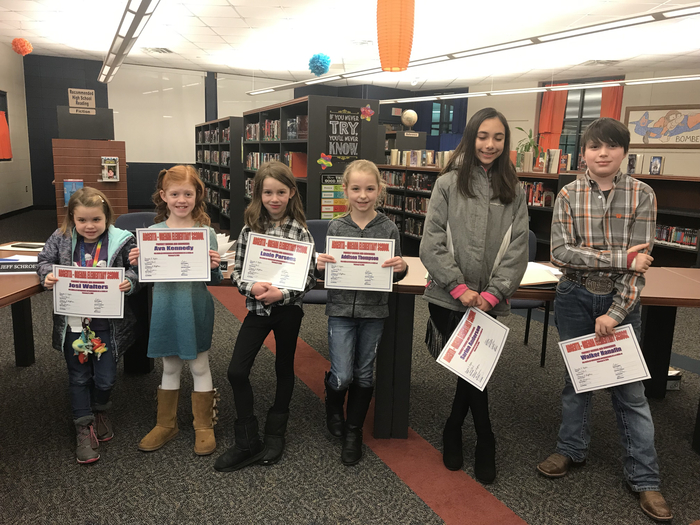 Just a reminder - tomorrow is spring picture day!

Unfortunately all of our Heart Health Challenge shirts did not come in on time. We will be rescheduling our events for next Friday, February 15th. It will not be tomorrow. Please look for a note coming home with your child today. Thank you!
Students have been creating projects to show their knowledge of African American History. I'm so proud of all their hard work and creativity! Here are just a few on display!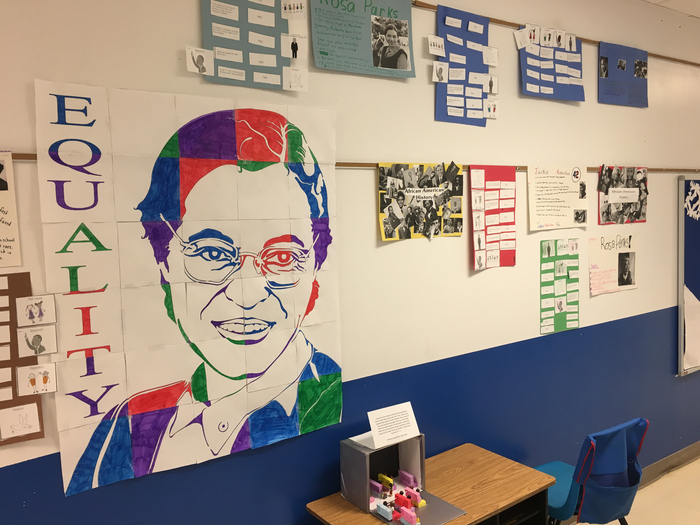 Thank you PATT for our new bounce house. Our PreK students love it!
Don't forget our field trip to the Children's Museum for our PreK AM classes has been rescheduled for tomorrow Friday, February 1st.
Mrs. England's class is building snowmen from marshmallows and toothpicks. It's not as easy as it appears to build the tallest one.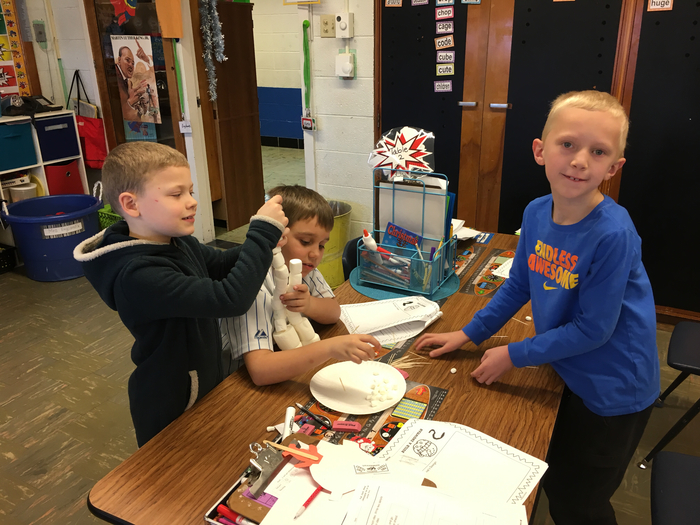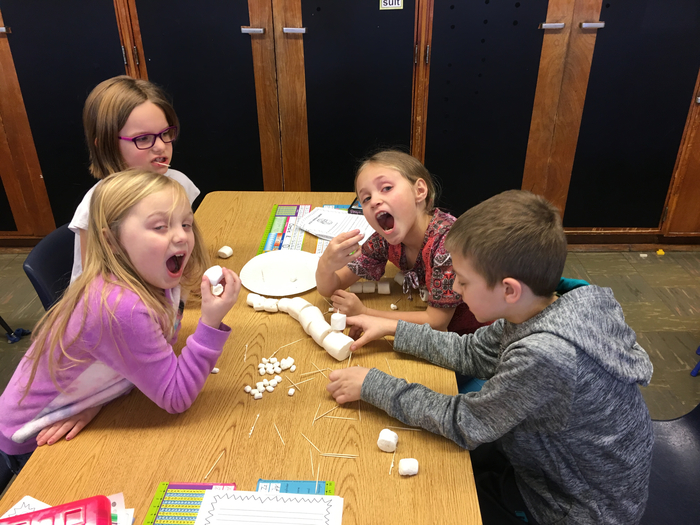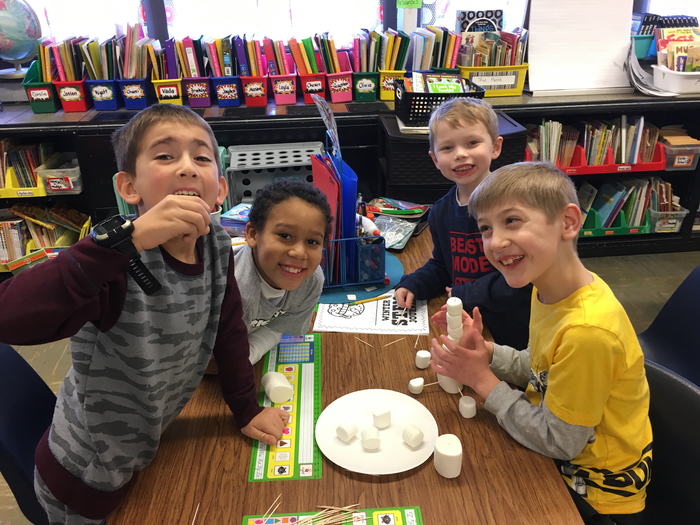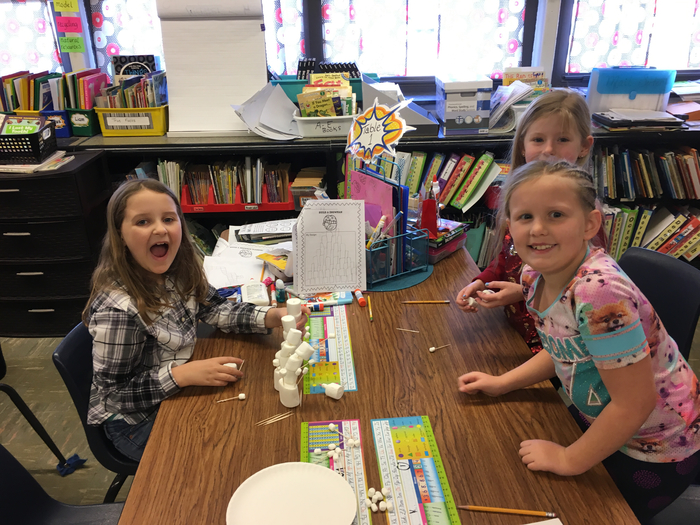 Miss. Jennifer from Ag in the Classroom came to visit kindergarten today and tell us how we need farmers to play basketball. 🏀 🌽 👨‍🌾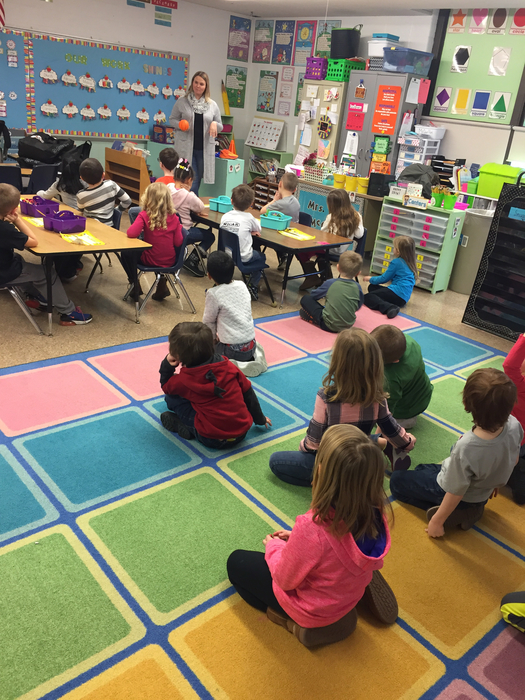 We learned all about Dr. Martin Luther King Jr. last week and made our own dream posters. Some of the student's dreams were to have the world be a safe place, be friends with everyone, and love each other ❤️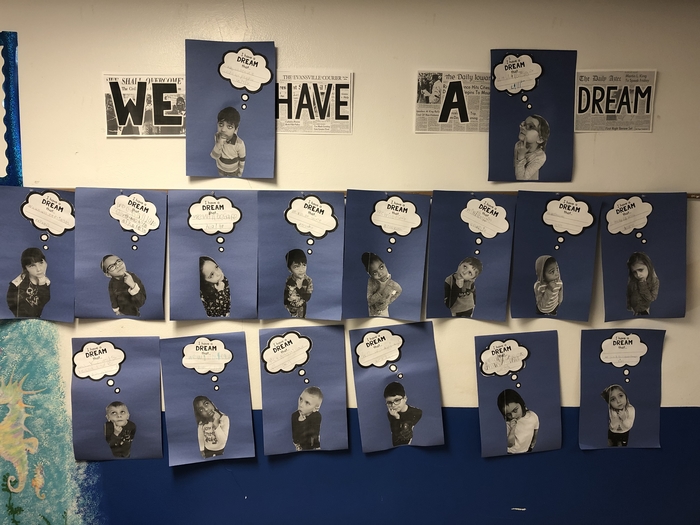 #GoodNewsCallOfTheWeek goes to this second grade student for working so hard at school and at home to meet his reading goals and stay focused. We are so proud of you!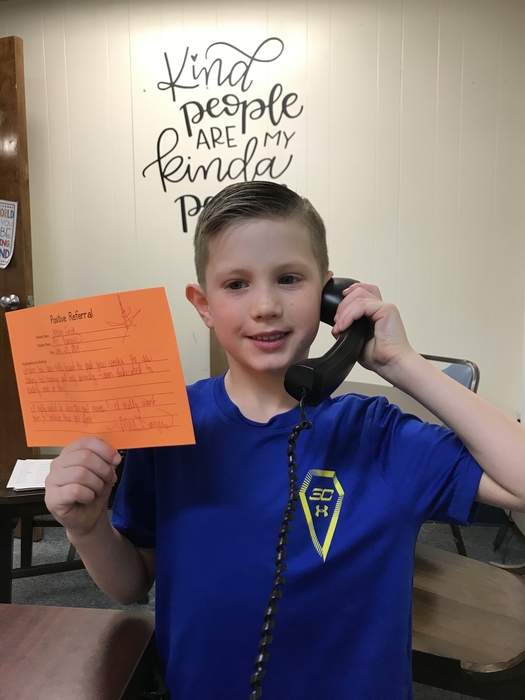 Teamwork challenges in PE