#GoodNewsCallOfTheWeek goes to this second grade student for working so hard at school and at home to meet his reading goals and stay focused. We are so proud of you!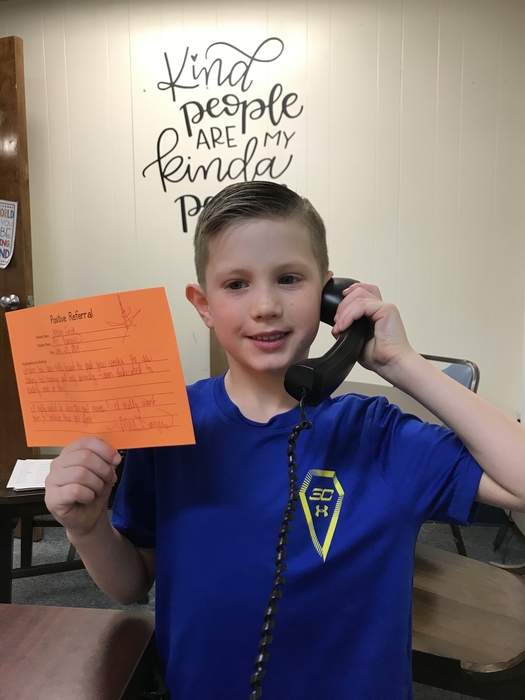 Teamwork challenges in PE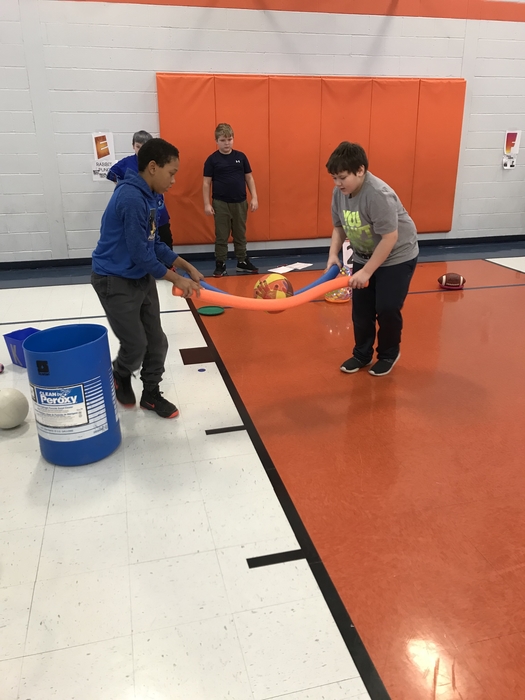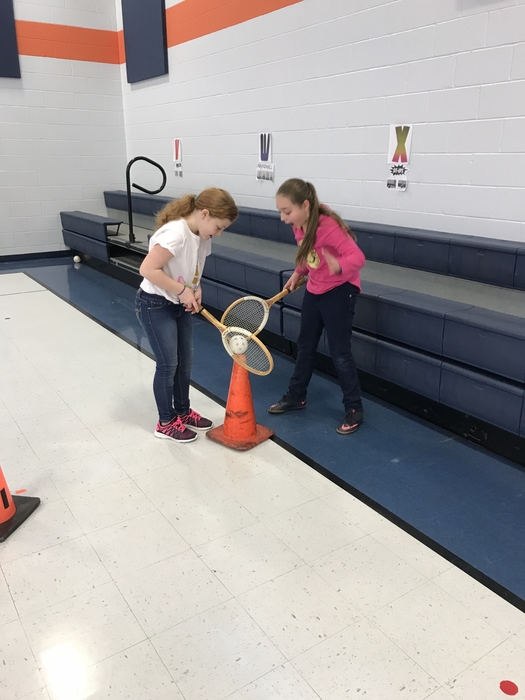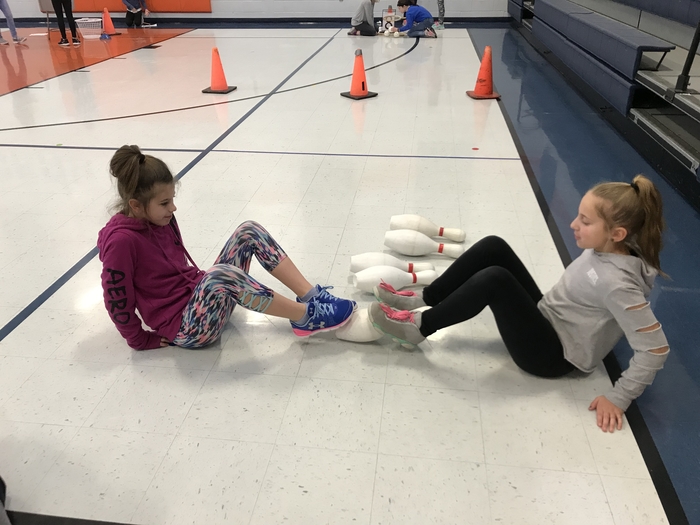 PreK held our annual Book Exchange in honor of National Reading Week. Students donated their old books to become a friend's new books. We collected over 500 books. Each student got to choose 6 books to keep! We appreciate the family support in all of our activities!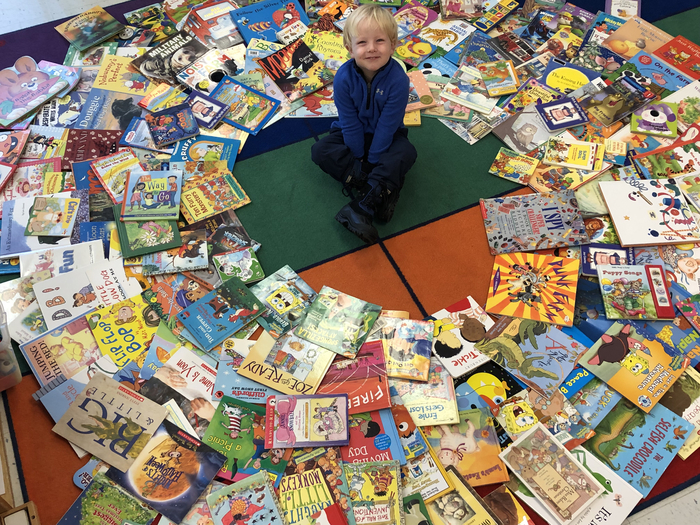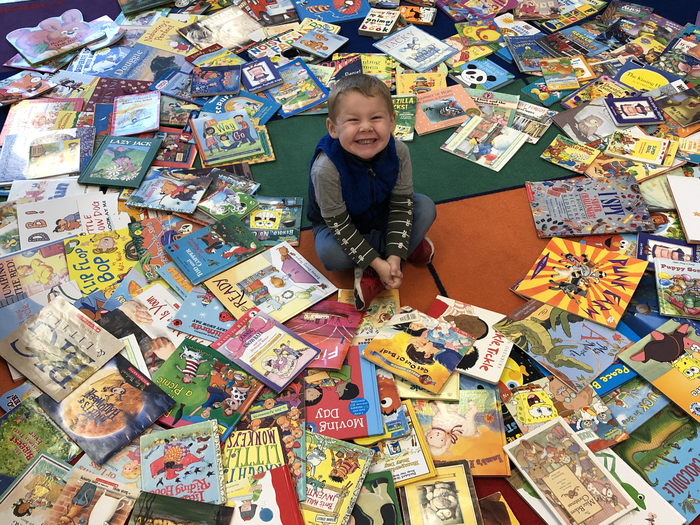 Today in 4th grade, we sampled tradition pioneer food and even made homemade butter!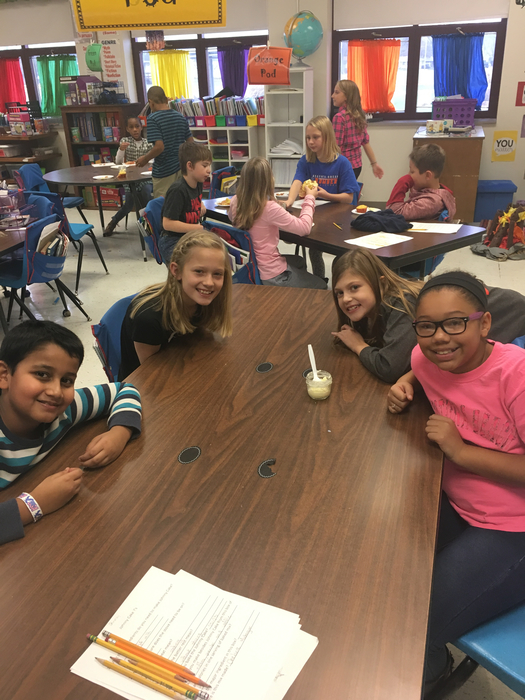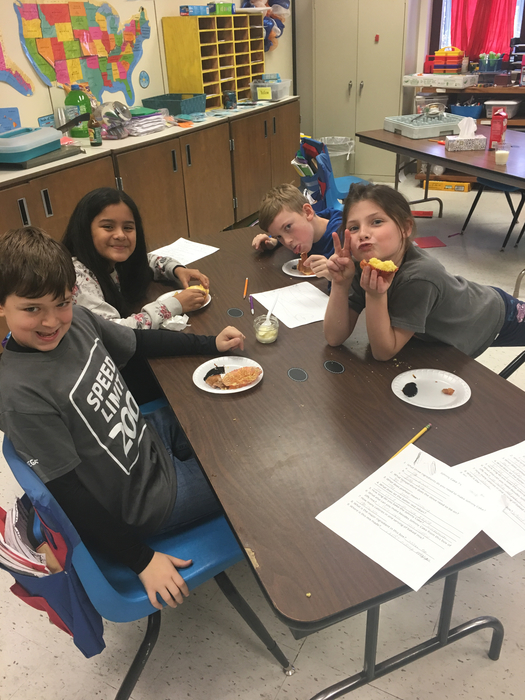 PreK was so excited to have the "real" BOMBERS play with them during gross motor this morning. Our students always role-play as being a bomber. You should've seen their faces when the guys walked through the door!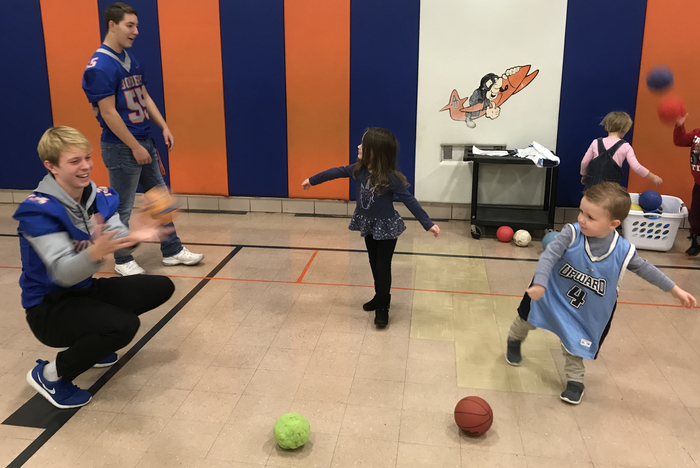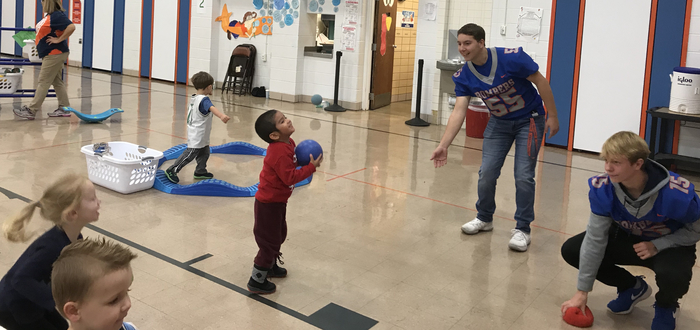 #GoodNewsCallOfTheWeek Faith is so kind, positive and hard working. She is beautiful inside and out. Such a great example of a Bomber! #WEareAO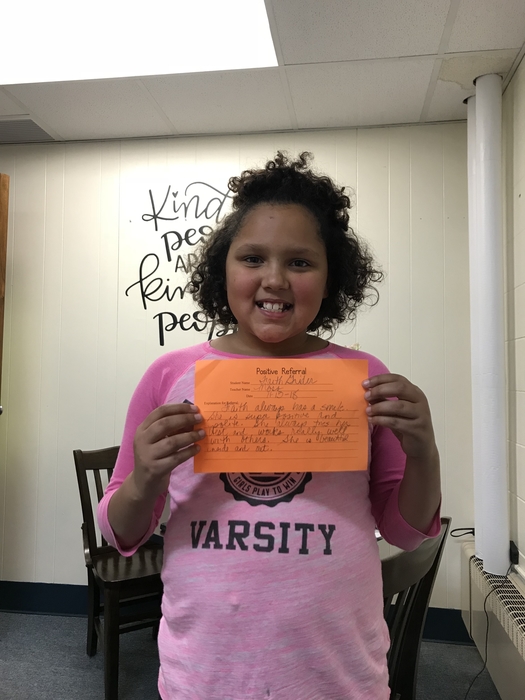 It's PATT Chicken Dinner Night! If you bought a ticket, don't forget to pick up your order between 4:00 and 7:00 tonight at the elementary school. Drive up to the front doors and we will come to you!

Last call for cookie dough orders and money! They must be turned in by noon tomorrow. Thank you!

Mrs. Neisslie's class writing thank yous to show gratitude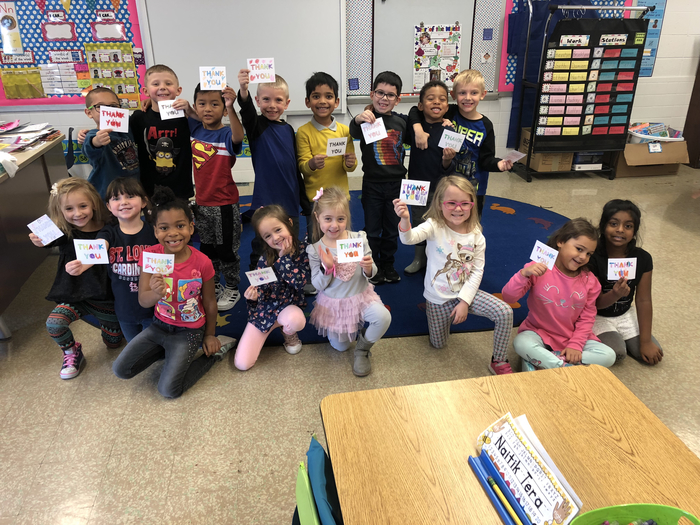 Thank you for your kindness!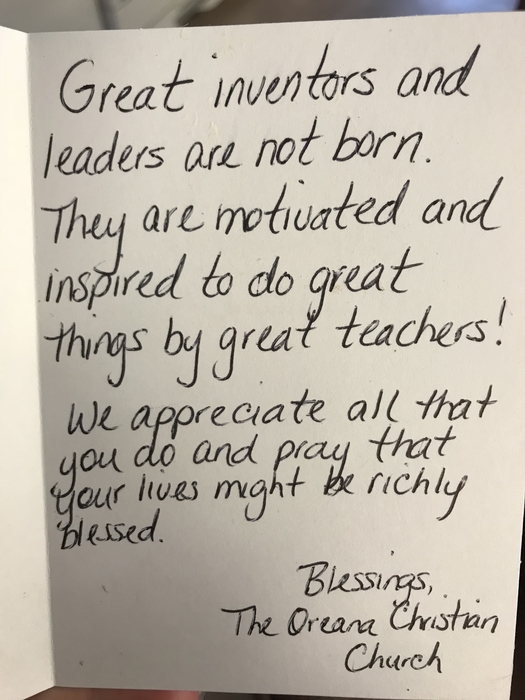 All cookie dough orders and money are due Monday. Thank you for your support of our outdoor learning center.

Every morning, some of our leaders and role models bring our littles into the building and help them start their day #WEareAO #BomberLeaders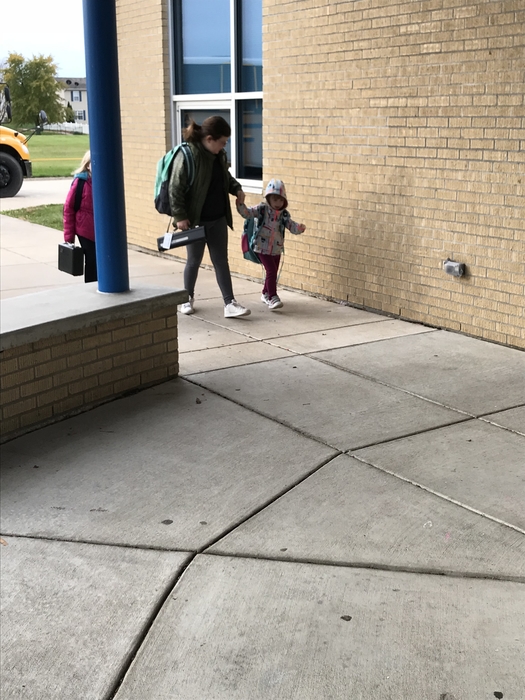 Friday is the last day to reserve your Nelson's chicken dinner with PATT! Get your order in and have dinner planned for Nov. 15th

Our #GoodNewsCallOfTheWeek goes to a 4th grader who went above and beyond with her reading in the classroom #WEareAO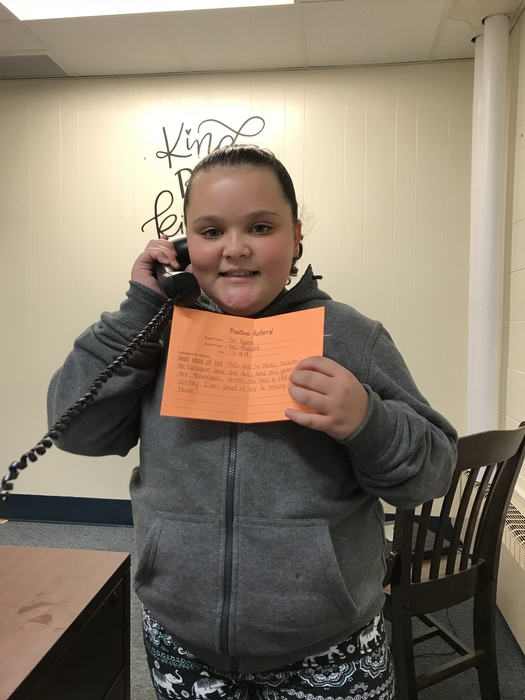 First grade voting for their favorite sucker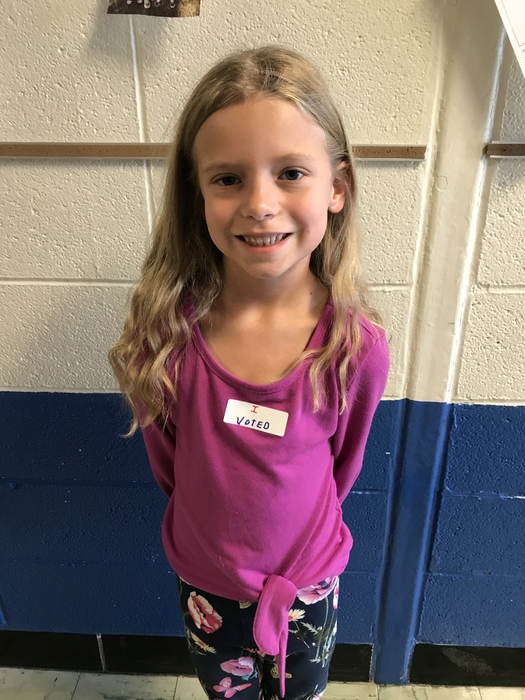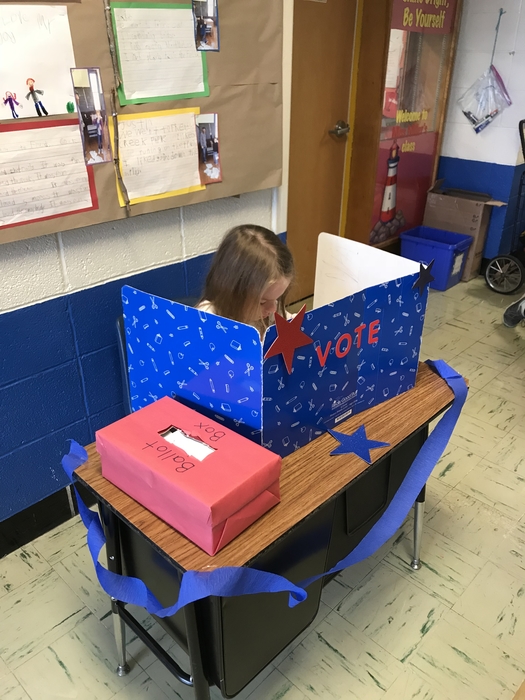 This Kindergarten student made our #GoodNewsCallOfTheWeek. He helped a classmate with her coat who was crying from frustration. Thank you for being so kind! #WEareAO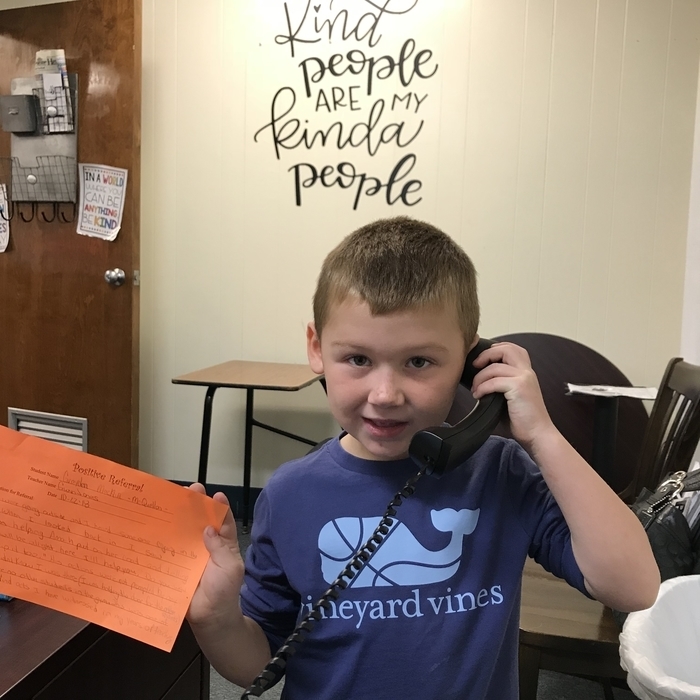 We dismiss at 2:00 on Wednesday and Thursday for parent-teacher conferences
4th grade color run!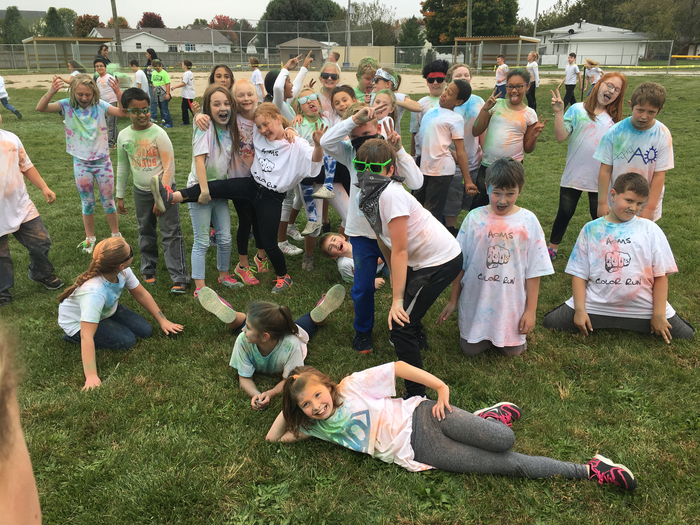 Our Color Run is tomorrow afternoon! Please check your email or Facebook for the specific information.

The Fall Book Fair will be held in the Elementary School Library during Parent Teacher Conferences from 4:00 PM to 7:00 PM on October 24th and 25th. Students will be previewing the book fair during school next week. Thank you for your support!