Please be aware that the phones at Argenta-Oreana MS are not working at this time. Please email the office to report absences -
kcharron@argenta-oreana.org
Thank you

​Beginning January 30, students and teachers across Illinois will have an opportunity to participate in the eleventh annual statewide Illinois 5Essentials Survey. This survey is designed to generate a detailed picture of the inner workings of your child's school. As a parent, this opportunity will allow you to share your thoughts on the important elements of school effectiveness in a survey about your child's school.​ Please visit the link for take this survey for your school:
https://www.argenta-oreana.org/survey
AOMS Holiday Concert Well Done Students! Thank you Ms. Adams and Mrs. Peachey for organizing a great concert.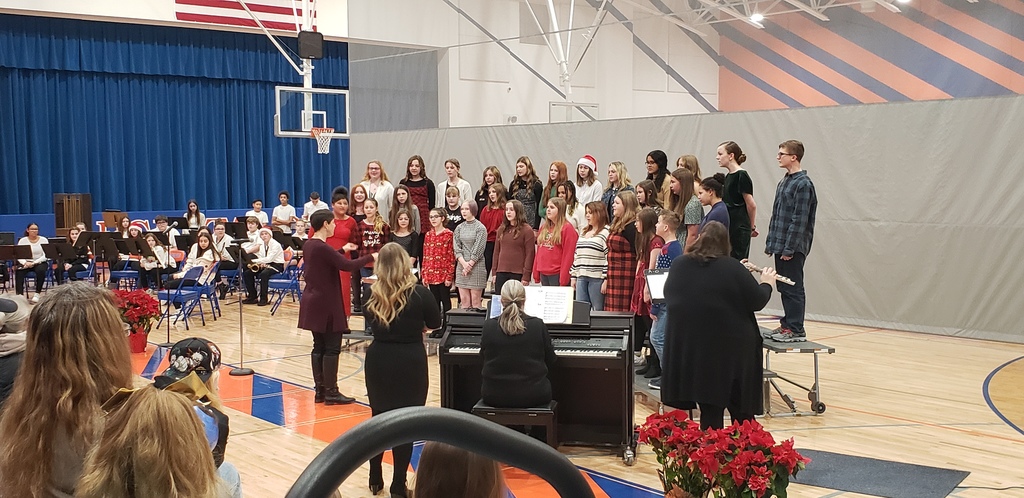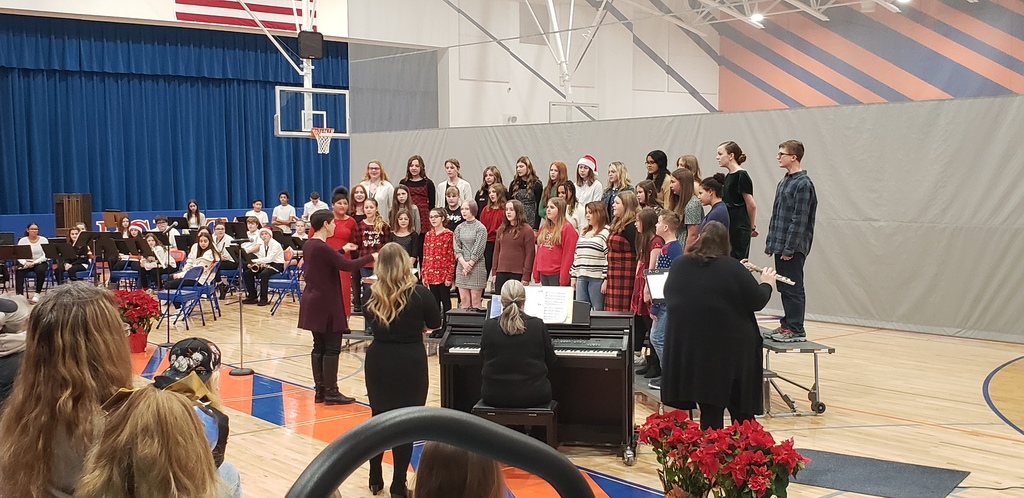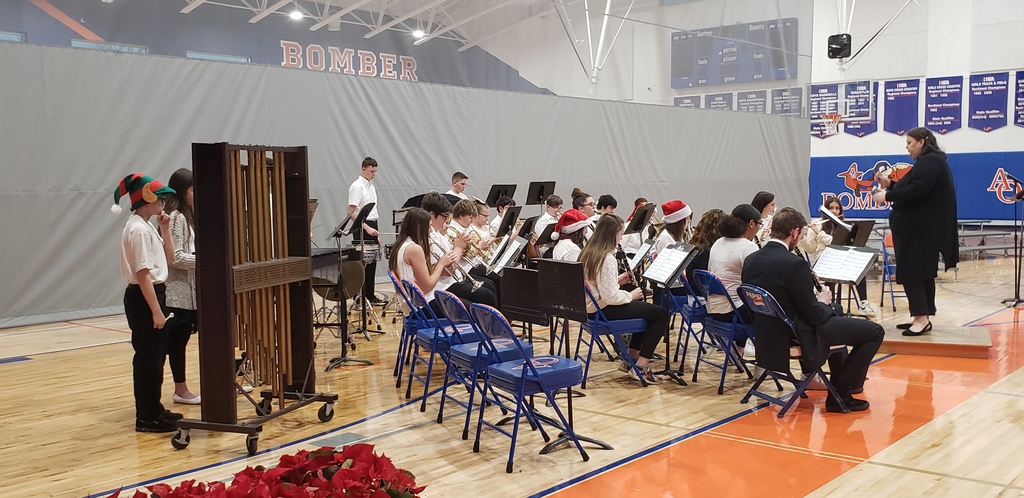 Okaw Valley Conference Meet at AO - 100m Hurdles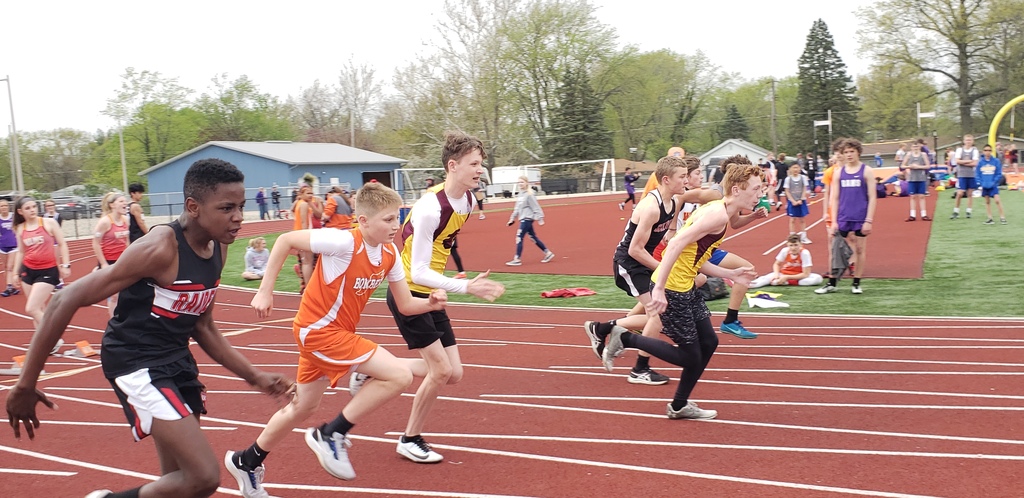 Winter Music Concert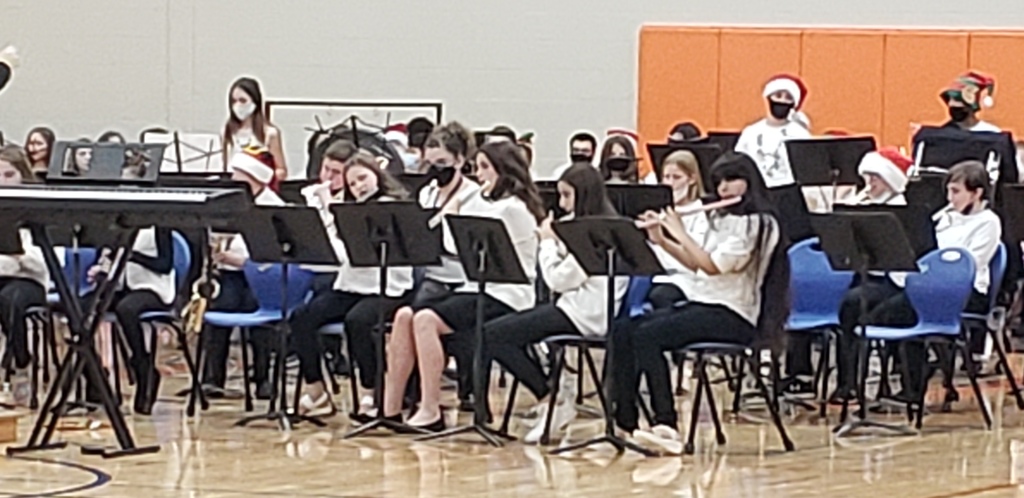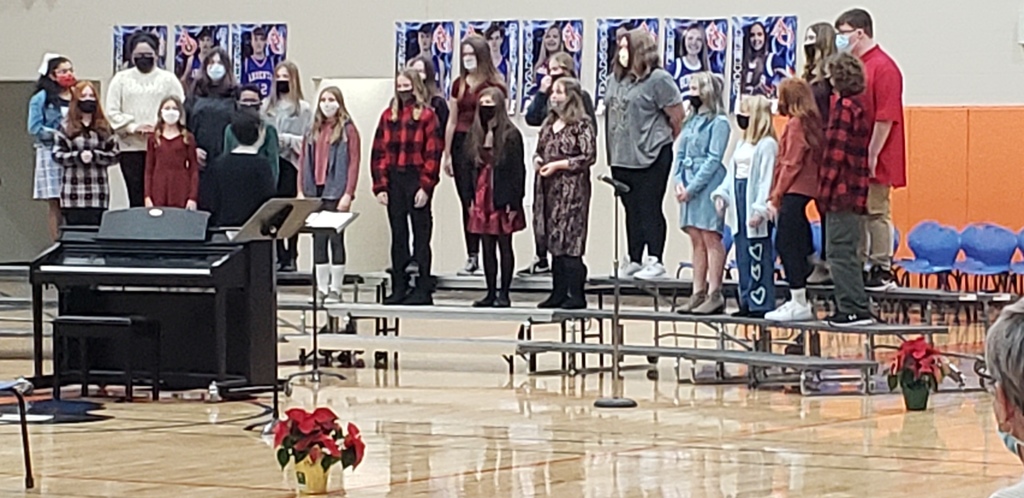 The agenda for the school board meeting scheduled for October 12, 2021 can be found at the following link. -
https://5il.co/104rc

The agenda for the school board meeting scheduled for September 13, 2021 can be found at the following link. -
https://5il.co/yonl

Hey, Bombers! I'm Mrs. Peachey and I'm beyond excited to begin as choir director for A-O. If you are thinking about taking an elective, why not join choir? We'll sing songs, make friends, and have a great time together. And if you're already in choir, why not bring a friend? Join us and make choir part of your school memories! See you soon!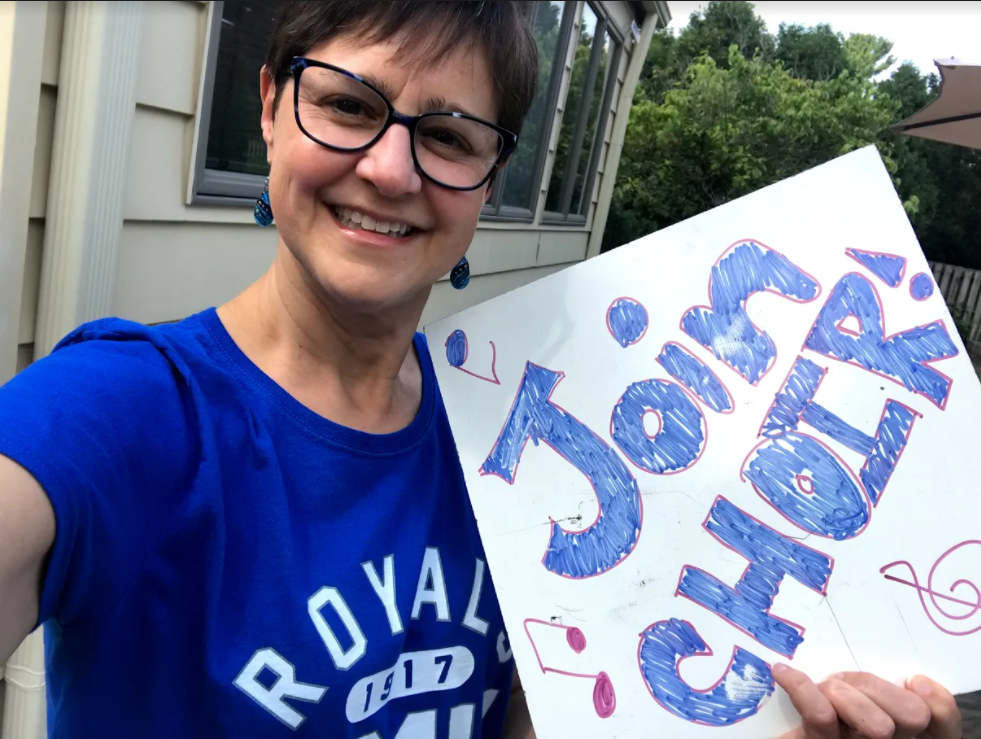 8th Grade Promotion Update for Tonight For several days, we have been monitoring the weather forecast for this evening. Unfortunately, it looks very likely that thunderstorms will be occurring around the time of our 8th grade promotion ceremony. In order to ensure that we are able to appropriately recognize our students being promoted, we have made the decision to move the ceremony into Bomber Gymnasium at 6:00 PM. Please understand that this move will result in less seating being available for our guests. Additionally, please be reminded that masks are still required to be worn in schools. Students participating in the promotion should report to the Middle School AP room at 5:30 PM to get lined up and prepared for the ceremony. In order to make the ceremony available to as many people as possible, we will broadcast a live YouTube stream of the ceremony at
https://youtu.be/GeoGCKd_8kA
. Thank you for your patience and understanding
The Middle School Promotion Ceremony is scheduled for 6:00 p.m. on May 27 at the football field. Illinois is currently in the Bridge to Phase 5 of the Restore Illinois reopening plan, which allows for 60% normal capacity limits for indoor events. If severe weather prohibits us from conducting the ceremony outside Thursday evening, we will move the ceremony inside to Bomber Gym. If this change is made, we will communicate that information as early as possible using TeacherEase on Thursday.

Virtual Freshman Orientation is tonight at 5:30pm. All 8th grade students were invited to a Freshman Orientation Google Classroom, and we will use the link in that Classroom for tonight's presentation.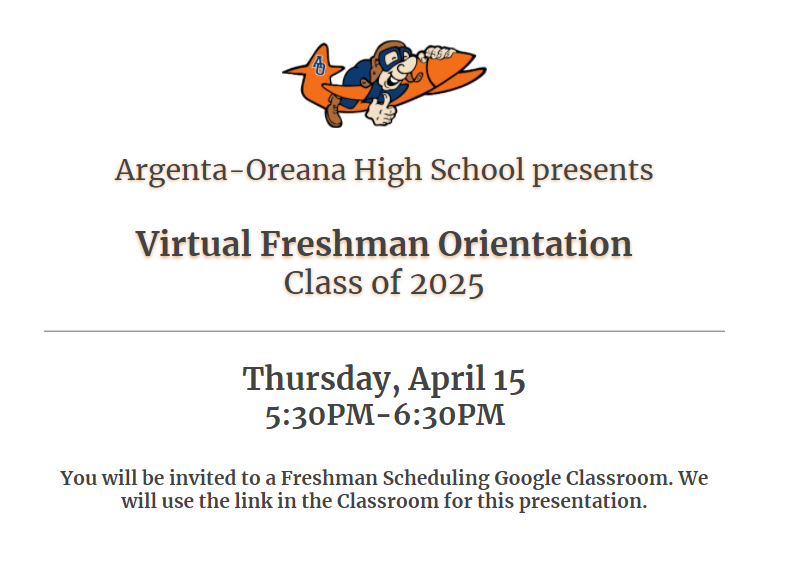 8th grade: Virtual Freshman Orientation is scheduled for next Thursday 4/15. Mrs. Mendez, the counselor, will also be visiting classes to talk to the students about choosing classes on Monday and Tuesday. Contact her at
amendez@argenta-oreana.org
with questions.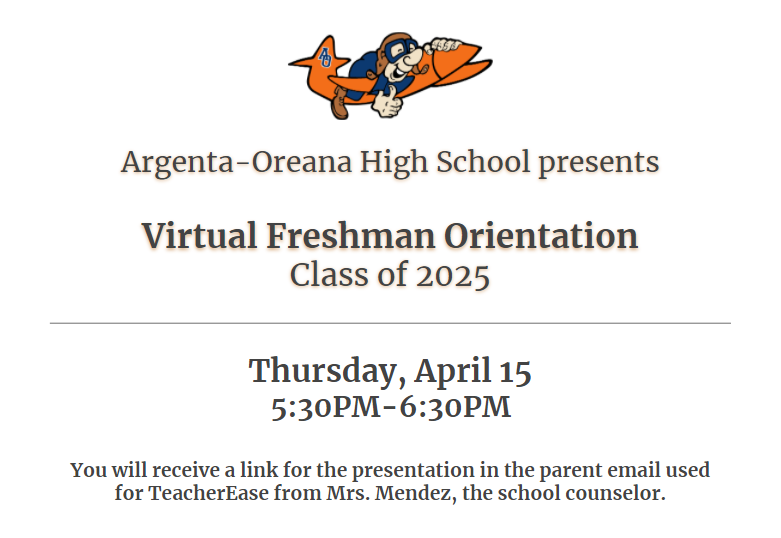 Adding In-person Learning Time The AO Board of Education approved increasing in-person learning time for the students of AOCUSD #1 at their regularly scheduled meeting Monday night. The elementary school will be seeing students on Monday, Tuesday, Thursday, and Friday for the full regularly scheduled school day. (8:15AM-2:49PM) The middle school and high school will be adding Wednesday as an in-person learning day within their current blended learning schedule (8:15AM-12:30PM). We will be using a Remote Learning Planning Day on Monday, February 22, 2021. There will be no student attendance or remote learning assignments on this day. The changes mentioned above will start on Tuesday, February 23, 2021. Additional information regarding building specific schedules and procedures will be sent to students and parents next week. #WEareAO
The AOCUSD #1 Draft Returning to School Plan for the 2020-2021 school year can be accessed at the following link.
https://core-docs.s3.amazonaws.com/documents/asset/uploaded_file/828454/DRAFT_-_District_Reopening_Plan.pdf
Thank you to everyone who continues to participate in developing this plan. As the title states, it is still a Draft Document and work in progress. We are well aware that changes should be expected based on past experience and the need for adjustments based on how COVID-19 impacts our state and local communities. Additional information with building specific procedures will be sent out next week. If you have questions regarding the plan, please contact your building principal. #WEareAO
If you have a returning student but need to complete the online registration process at school, use the google link below to schedule an appointment on 8/4/20 or 8/5/20. New Students can also use this link to schedule an appointment on 8/4/20 or 8/5/20. Be sure to enter student name in description box
https://bit.ly/aohsreg
AO Grab and Go meal survey for next week (4/6 - 4/10) is available at the link below. Drop off will occur on Monday and Thursday again. 11:00-11:30 for AOHS /AOEL / and Wilderhaven. 11:45-12:15 at Camelot.. #WEareAO
http://bit.ly/AOmeals4
Hello Bombers, Today, Governor Pritzker reported at his press conference that he will extend the mandated school closure through Thursday, April 30th. This means the earliest we could return to school is Friday, May 1st. Like you, we have no idea if the mandated closure will be extended again. We anticipate that the district's Remote Learning Plan will be posted on the district's website no later than 5:00 pm tomorrow. Links will be provided for each school. Our plan will be continuously evaluated and updated as we move forward. Please review the plan for further guidance. We know that this is a situation beyond any of our control. We will get through this together. Our biggest concern is the safety and security of our students and staff. We will continue to utilize Facebook, Twitter, and our web site for further updates. #WEareAO Take care and stay safe, Damian D. Jones, Sr. Superintendent
Monday, March 16, 2020 AOCUSD Schools will be open for students and or parents from 2:00-6:00 PM tomorrow to pick up any materials that students will need during the mandated school closure. Additional information will be sent out regarding academic support and guidance for our students after we meet with our teachers tomorrow. Please be reminded that there is no student attendance tomorrow, Monday, March 16, 2020. Additionally, by order of the Governor, Illinois schools are mandated to be closed March 17 - March 30, 2020 We will continue to communicate with students, and parents throughout the coming days and weeks. Thank you for your continued support of our schools. Although the current circumstances can feel overwhelming, it is VERY reassuring to work with such outstanding people as we strive to support one another! #WEareAO