Thank you senior track and baseball participants and parents! #ClassOf2021 #WEareAO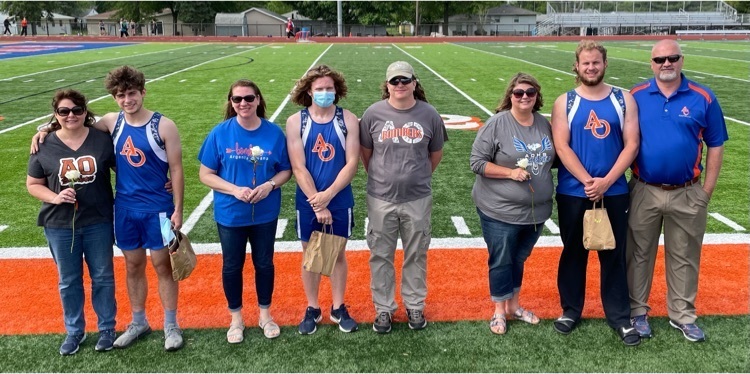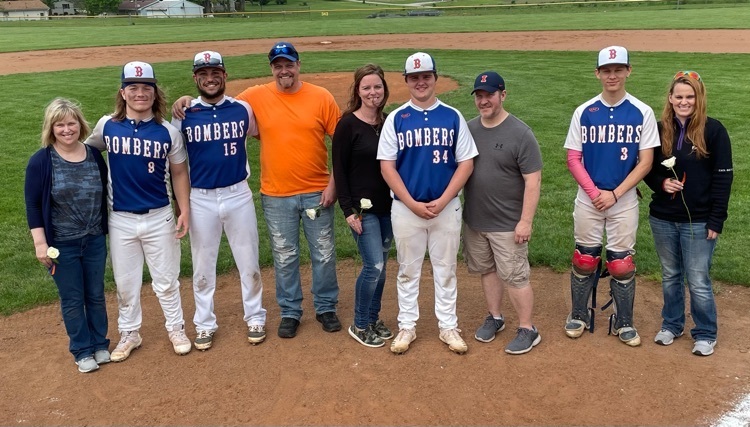 Voestalpine Railway Systems Nortrak is looking to hire fresh high school graduates! They are hosting a job fair with on-the-spot interviews on June 8. No employment history is needed, and great benefits are available. See the flyer for more information.
https://5il.co/su4r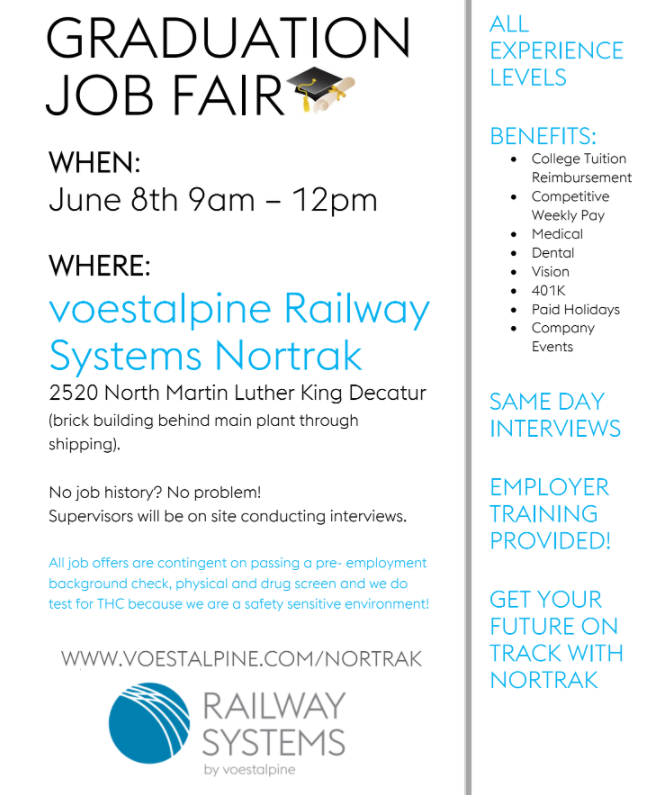 Materials can be emailed to Mrs. Mendez.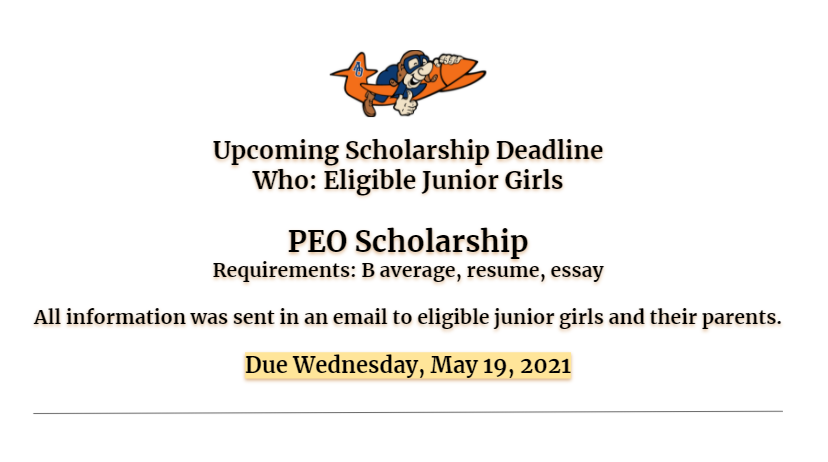 #SoftballSeniorNight Thank you Cassi! #WeAreAO #BOMBERPRIDE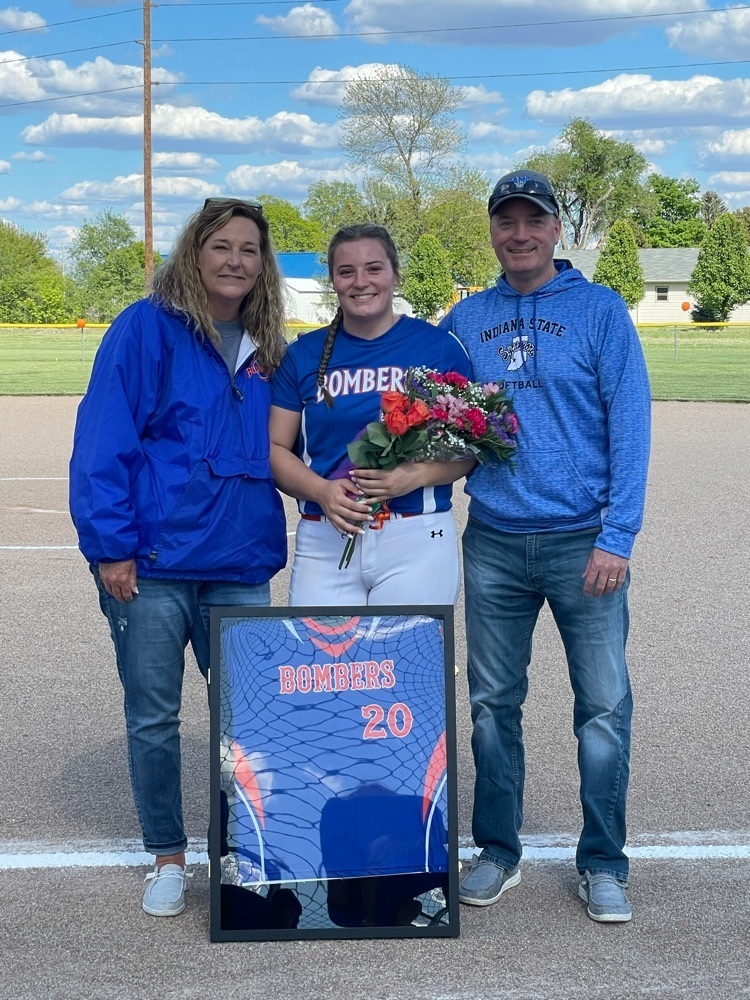 Happy Mother's Day! #WEareAO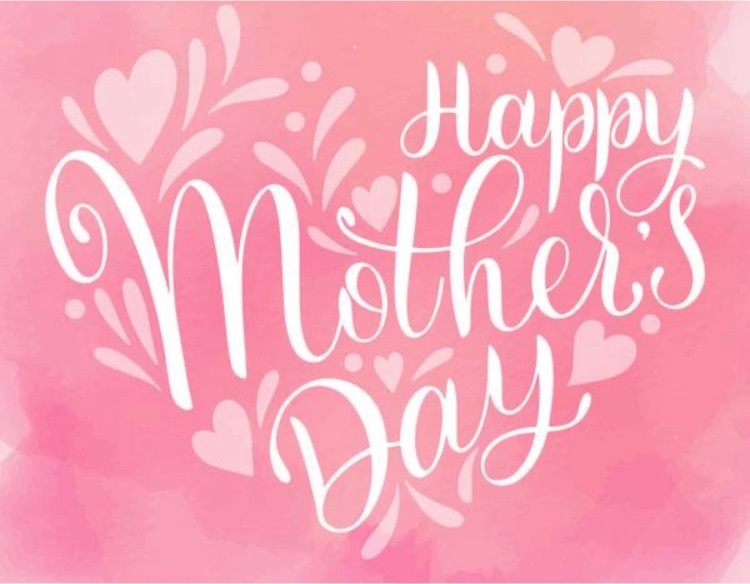 The Melanie & Amy Camfield Memorial Scholarship early bird deadline is Wednesday by 3:00pm. If you turn it in by then, you'll be entered into a drawing for 2 $50 gas cards! The overall deadline is Friday by 12:30pm. Essays can be turned in via email or in-person to Mrs. Mendez


AOHS Class of 2021 #BOMBERPRIDE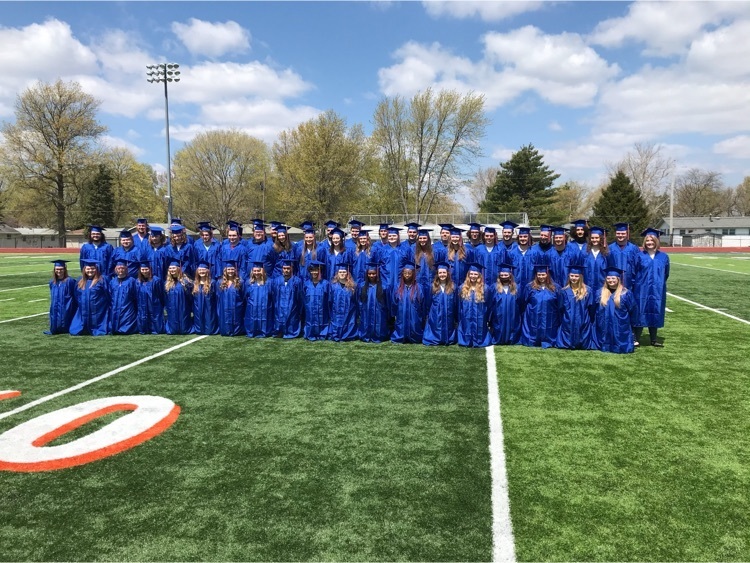 We have some quickly-approaching scholarship deadlines for AO seniors! These are AO-only scholarships. Let's show our communities our appreciation for their support and flood them with applications. See Mrs. Mendez for assistance.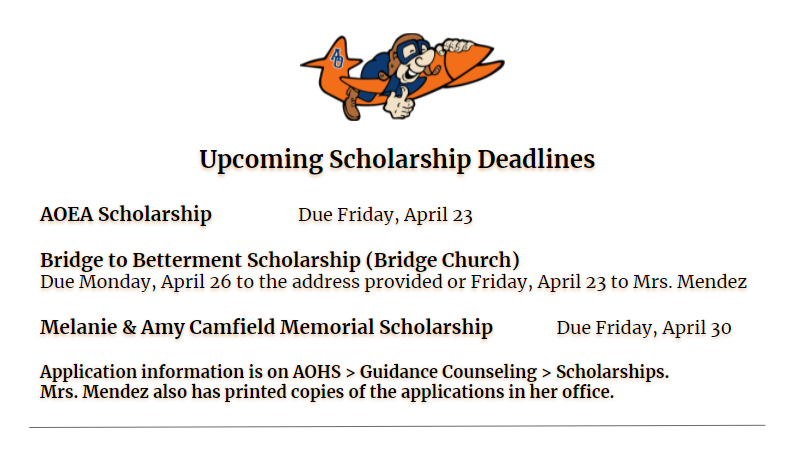 Virtual Freshman Orientation is tonight at 5:30pm. All 8th grade students were invited to a Freshman Orientation Google Classroom, and we will use the link in that Classroom for tonight's presentation.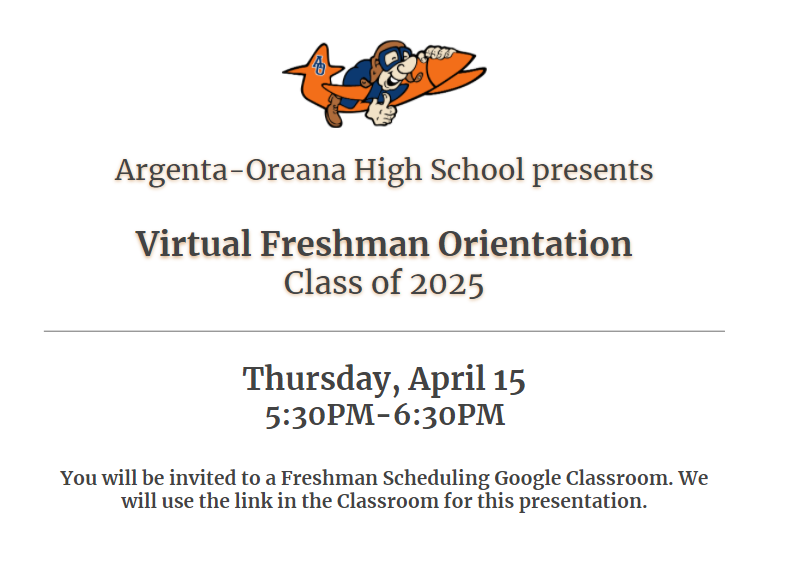 The SAT is tomorrow, Tuesday 4/13. Bring non-mechanical pencils, a calculator, and a drink if you want. Check-in begins at 7:45AM. Please leave your phone and smartwatches in your cars. Students will be dismissed for the day after the test has concluded.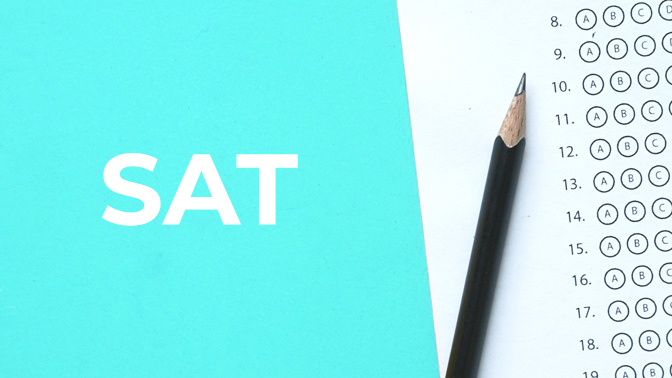 SAT booklets for students taking the SAT on Tuesday are available in the office for remote students to pick up. They explain the scoring process and have some practice questions for you to browse over the weekend. Mrs. Mendez will also be standing in the hallway today handing them out to in-person students.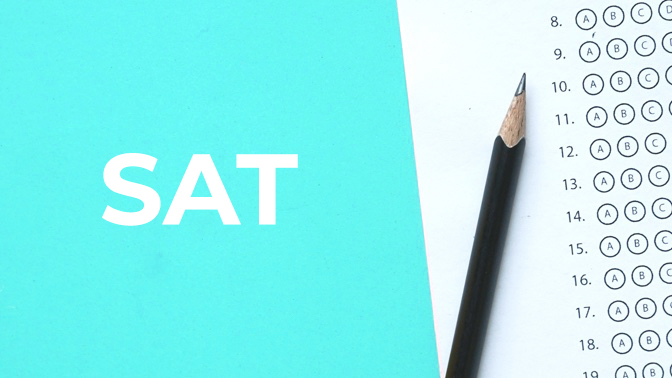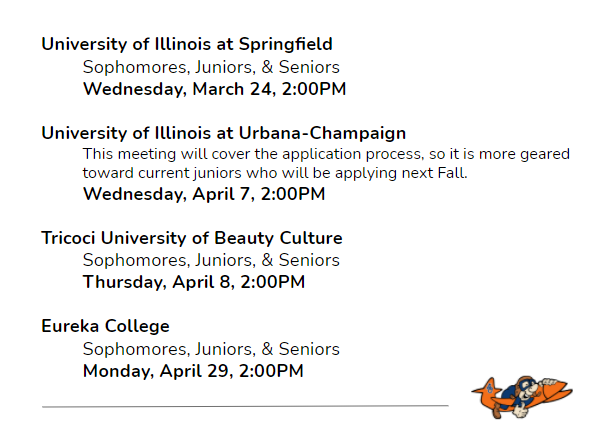 There will be an informational meeting for AOHS Track & Field with Coach Stewart and Coach Houser on Thursday, March 25 at 12:15PM in the cafeteria. If you are unable to make the meeting, please email Coach Stewart at
estewart@argenta-oreana.org
.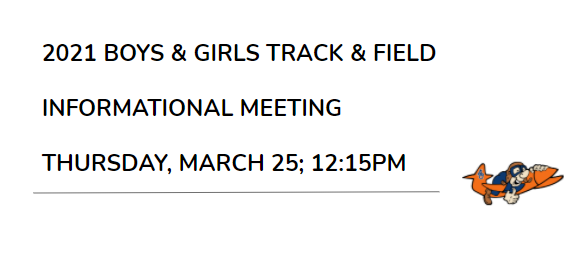 Please be reminded that our AOHS Football team will be hosting Stanford Olympia tonight at 7:00 PM. Entry requires a ticket previously distributed and $4.00 entry fee. No tickets will be sold at the gate. Guidelines for those attending are included in the document below.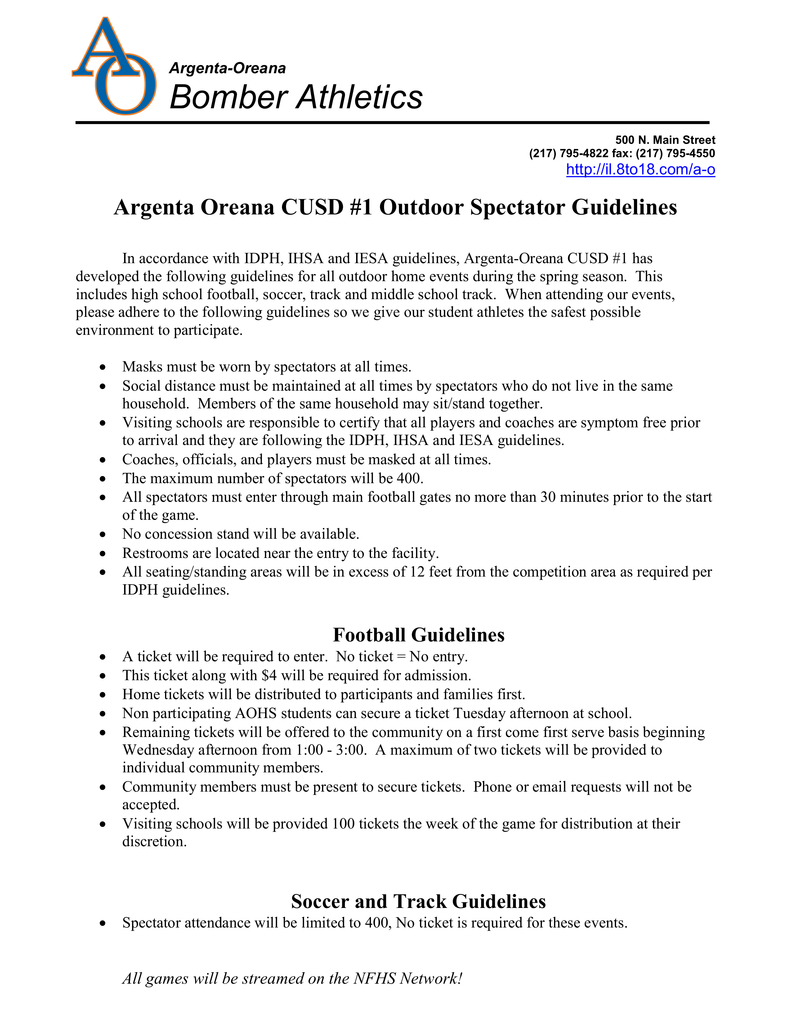 JUNIORS: Plan to be at school on Tuesday, April 13 for the SAT. We will be done by 12:30PM. Tech students: please notify your instructor ASAP. The PSAT 9 & 10 for freshmen and sophomores have been cancelled.

Please see the information below regarding COVID-19 procedures for attendance at AOHS outdoor activities for football, soccer, and track events. We are glad to have this opportunity for our students and we appreciate your cooperation. #WEareAO #BOMBERPRIDE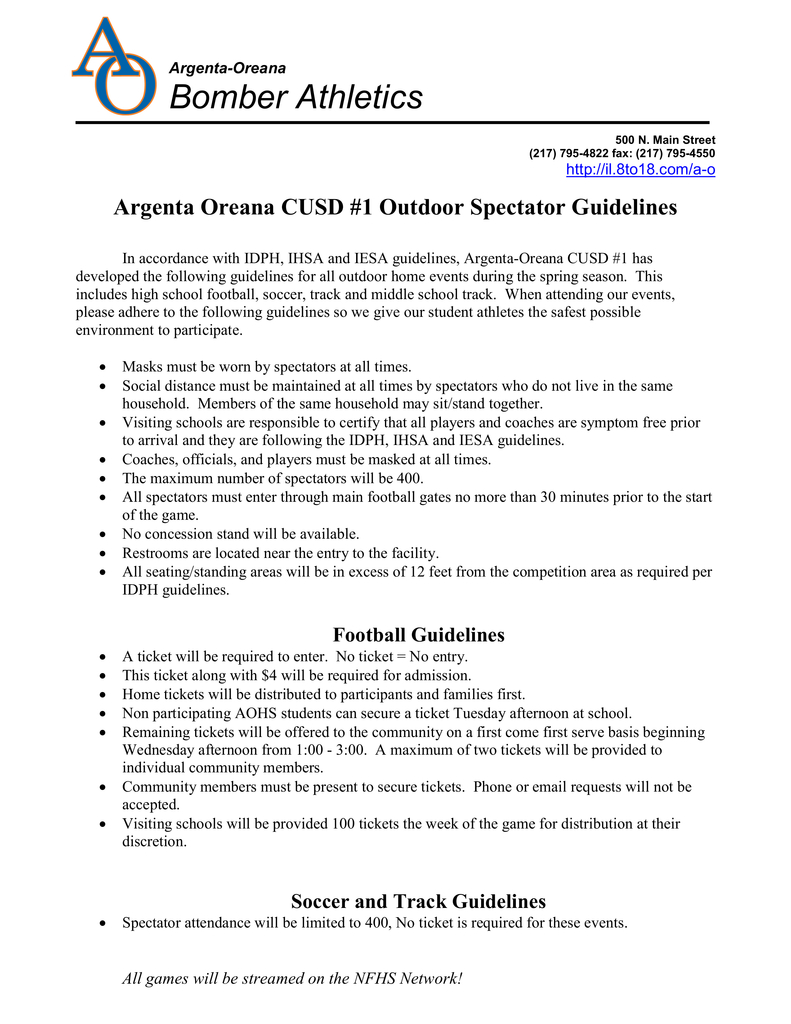 Juniors-- The meeting with Caterpillar about their senior internship program is today at 2:00pm. If you expressed interest, the link to the meeting is in an email from Mrs. Mendez. If you would like to attend but don't have the link, please email Mrs. Mendez ASAP.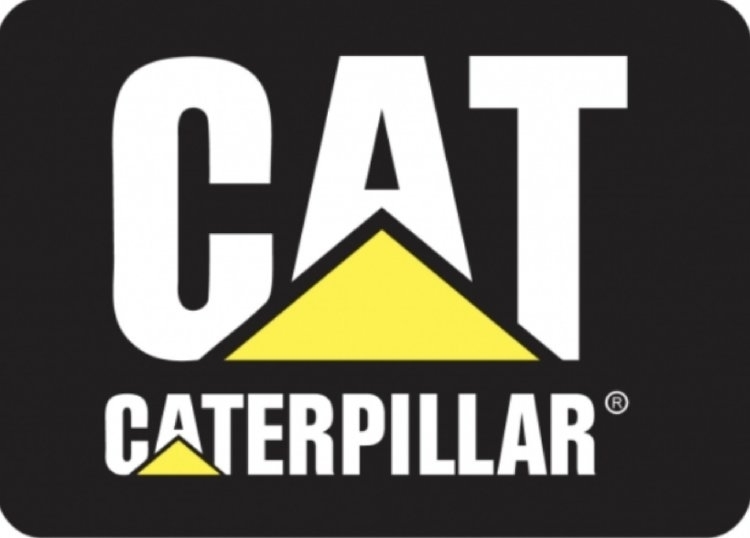 Here come the springtime college & career information sessions! Email Mrs. Mendez if you would like to sign up to attend any of the following virtual meetings. There will be more to come!